Bank/Finance. Opus Bank. 78080 Cll Estado #101, La Quinta, CA 92253, USA. Get Directions · (760) 777-7447 · Visit Website. Opus Bank to continue as the official bank of the Pac-12 and sponsor of the Conference's Football Championship Game, men's and women's. Opus Bank, based in Irvine and with about $2.4 billion in total assets, received regulatory approval on its purchase of $143 million of.
Opus bank -
Opus Bank
Home > Opus Bank
Status:
Inactive as of 2020-06-01
Merger - Without Assistance

Successor Bank:
Pacific Premier Bank
Headquarters:
Opus Bank
19900 Macarthur Blvd., 12th Floor
Irvine, CA92612
Established:
1993-05-20
FDIC Insurance:
1993-05-20
FDIC Cert:
#33806
Charter Class:
Commercial bank, state charter and Fed nonmember, supervised by the FDIC
# of Branches:
46
Total Assets:
$8,383,194,000
Total Deposits:
$6,712,787,000
History
| | |
| --- | --- |
| 1993-05-20 | Acquired Palos Verdes National Bank (23796) in ROLLING HILLS ESTATES, CA |
| 1993-05-20 | Institution established: Original name:Peninsula Bank, National Association |
| 1993-06-01 | Changed name to Peninsula National Bank |
| 1995-11-30 | Changed name to Bay Cities National Bank |
| 1995-11-30 | Acquired Bay Cities National Bank (24003) in REDONDO BEACH, CA |
| 1995-11-30 | Moved bank headquarters from ROLLING HILLS ESTATES, CA to REDONDO BEACH, CA |
| 2010-09-30 | Changed primary regulatory agency from COMPTROLLER OF THE CURRENCY to FEDERAL DEPOSIT INSURANCE CORPORATION |
| 2010-09-30 | Changed institution class to INSURED COMMERCIAL BANKS, STATE, NOT MEMBERS OF THE FRS |
| 2010-09-30 | Changed name to Opus Bank |
| 2011-06-30 | Acquired Cascade Bank (28823) in EVERETT, WA |
| 2011-10-31 | Acquired Fullerton Community Bank, FSB (28449) in FULLERTON, CA |
| 2011-10-31 | Moved bank headquarters from REDONDO BEACH, CA to IRVINE, CA |
| 2020-06-01 | Merged into and subsequently operated as part of Pacific Premier Bank (32172) in Irvine, CA |
Financial Information (2020-03-31 and Older)
Assets and Liabilities
Cash and Balances Due
Securities
U.S. Government Obligations
Total Debt Securities
Net Loans and Leases
1- 4 Family Residential Net Loans and Leases
Loans to Depository Institutions
Total Loans and Leases in Foreign Offices
Maturity & Repricing for Loans and Leases
Small Business Loans
Loans Restructured in Troubled Debt Restructurings
Other Real Estate Owned
Goodwill and Other Intangibles
Total Deposits
Transaction Accounts
Nontransaction Accounts
Time Deposits of Less Than $100,000
Time Deposits of $100,000 or More
Deposits Based on the $100,000 Reporting Threshold
Deposits Based on the $250,000 Reporting Threshold
Deposits Held in Foreign Offices
Changes in Bank Equity Capital
Total Unused Commitments
Letters of Credit
Total Assets and Liabilities in Foreign Offices
Derivatives
Past Due and Nonaccrual Assets
Past Due 30- 89 Days 1- 4 Family Residential
Past Due 90+ Days 1- 4 Family Residential
Nonaccrual 1- 4 Family Residential
Past Due and Nonaccrual Loans Wholly or Partially US Gvmt Guaranteed
Fiduciary and Related Services
Number of Fiduciary and Related Asset Accounts
Total Fiduciary and Related Assets
Total Managed Assets held in Fiduciary Accounts
Corporate Trust and Agency Accounts
Collective Investment & Common Trust Funds
Gross Fiduciary and Related Services Income
Fiduciary settlements, surcharges, and other losses
Carrying Amount of Assets Covered by FDIC Loss- Share Agreements
Bank Assets Sold and Securitized
Maximum Amount of Credit Exposure Retained
Unused Commitments
Amount of Ownership (Seller) Interests
Memoranda
Income and Expense
Total Interest Income
Total Interest Expense
Trading Account Gains & Fees
Additional Noninterest Income
Additional Noninterest Expense
Loan Charge- Offs and Recoveries
Total Charge- offs 1- 4 Family Residential
Total Recoveries 1- 4 Family Residential
Net Charge- offs 1- 4 Family Residential
Cash Dividends
Interest income and expense in foreign offices
Performance and Condition Ratios
Net charge- offs to loans
Noncurrent loans to loans
Источник: https://www.usbanklocations.com/opus-bank-33806.shtml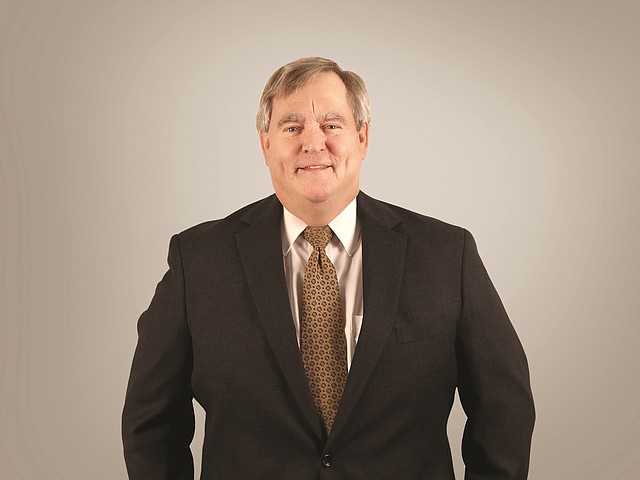 Haney, Jim — Opus Bank
Executive Vice President and Head of Commercial Banking
Return to the 2020 edition of the LA500.

---
---
---

---
---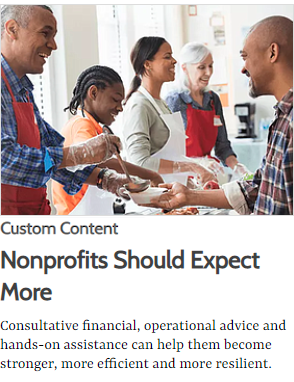 ---
Reader Poll
READER POLL: Have you gone to a pop-up event or pop-up store recently?
Reader Poll
Reader Poll
READER POLL: Have you gone to a pop-up event or pop-up store recently?
---
Источник: https://labusinessjournal.com/LA500/banks/2020/jim-haney/
Ex-Opus CEO to Start New Bank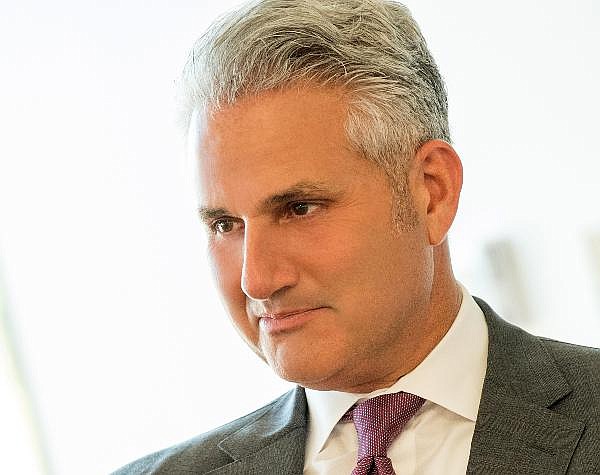 Stephen Gordon
Stephen Gordon, the former chief executive and founding chairman of Opus Bank, has applied to regulators to form a new bank with headquarters in Newport Beach.
Called Genesis Bank, it will focus on small to mid-sized businesses and investors in income-producing properties, including multi-family buildings and other types of commercial real estate.
It is targeting Orange and Los Angeles counties for much of its business, as well as the western portions of Riverside and San Bernardino counties.
"Our local and national economies are just starting to 're-open' and business owners and companies are, by necessity, creatively and entrepreneurially 're-imagining' their futures," Gordon said in a statement.
"At Genesis, which by definition is 'an origin', 'a creation', 'a new beginning', we are inspired to stand out as unique and highly impactful as we partner with our clients."
Gordon noted he started Opus Bank in 2010 when the economy was starting to emerge from the Great Recession. Irvine-based Opus Bank was acquired on June 1 by cross-town rival Pacific Premier Bancorp.
Gordon, who is the managing member of Gordon Ventures LLC, submitted the application to the California Department of Business Oversight and the Federal Deposit Insurance Corporation to form the state-chartered commercial bank and to obtain deposit insurance.
Источник: https://www.ocbj.com/news/2020/jun/10/ex-opus-ceo-start-new-bank/
StatRad Secures Opus Bank Line of Credit
SAN DIEGO, CALIFORNIA (PRWEB) APRIL 26, 2016
StatRad, a leading provider of cloud-based medical image exchange technology and teleradiology services, has entered into a line of credit agreement with Opus Bank of Irvine, Calif. Proceeds of the facility will be used to further strengthen the company's financial position and support its growth.
"This substantial credit facility demonstrates our company's strong industry track record and double-digit growth trajectory," said Claude Hooton, StatRad's President and Chief Operating Officer. "Our company's new customer prospects and product pipeline are both very strong for 2016. This line of credit improves our liquidity and provides us the flexibility to rapidly execute on our strategic initiatives."
StatRad recently announced the signing of new teleradiology customers in six states and now provides professional teleradiology services in 38 states. The company's annual growth rate is exceeding 20 percent as it extends its mission to provide the highest quality, most cost effective teleradiology services. StatRad's services are fully accredited by the Joint Commission on Accreditation of Healthcare Organizations (JCAHO) and adhere to all policies and standards required for maintaining exceptional quality. In order to achieve the highest industry standards, all StatRad radiologists are board certified, most are subspecialty trained and all are located in the U.S.
StatRad's other services include the web-based medical image exchange software, RadConnect®, and a web-based medical image management platform. These cloud-based solutions continue to gain rapid adoption as shown by the expansion of RadConnect's national client base by 40 new hospitals in the past 120 days.
For more information on partnering with StatRad visit statrad.com, review our recent case studies or call 855-835-3723.
About StatRad
StatRad provides cloud-based software to allow digital access to medical images. We facilitate a global image exchange accessible by patients, physicians and healthcare networks. The company offers its innovative software as a service (SaaS) and as a web scale platform (PaaS). StatRad also provides high quality interpretation of medical images through its award winning teleradiology services. For more information call us at 855-TELERAD (835-3723), visit statrad.com, radconnect.com, or connect with us on Twitter and LinkedIn.
Источник: https://nucleushealth.io/statrad-secures-opus-bank-line-of-credit/
Corporate Partner Program with Opus Bank
This past fiscal year, YES served 646 clients! Our most recent Corporate Partner Program was held at Opus Bank. On June 29, 2018, Opus Bank generously hosted a half-day workshop event for YES clients from Discovery Cube.

To begin the day, student volunteers from Discovery participated in an interactive Employment Skills workshop, facilitated by YES' Program Specialist Imelda Martinez. During this workshop, YES clients learn the skills needed to feel confident in their ability to successfully interview and secure a job. After eating lunch with Opus Bank employees, in the outdoor courtyard, students participated in two mock interviews; conducted by Opus Bank professionals. These one-on-one interviews are a great opportunity for the students to receive individual feedback to help them improve their interviewing skills. Before returning home, Discovery Cube students were given a fun tour of Opus Bank's beautiful campus.
Discovery Cube students commented on how seeing the corporate offices, hearing from current employees about what the work culture was like, and learning about potential career and internship opportunities available, was eye-opening for them.
All of us at YES would like to say another big thank you to Opus Bank! It is because of supporters like you, that we are able to continue to prepare, empower, and build confidence in our youth, so that they are:
Prepared for Work. Prepared for life.
To get involved and to learn more about YES Corporate Partner Program, please email our Program Specialist Imelda Martinez at [email protected]
Источник: https://www.yesworks.org/corporate-partner-program-with-opus-bank
Business Profile
for
Opus Bank
BBB Business Profiles may not be reproduced for sales or promotional purposes.
BBB Business Profiles are provided solely to assist you in exercising your own best judgment. BBB asks third parties who publish complaints, reviews and/or responses on this website to affirm that the information provided is accurate. However, BBB does not verify the accuracy of information provided by third parties, and does not guarantee the accuracy of any information in Business Profiles.
When considering complaint information, please take into account the company's size and volume of transactions, and understand that the nature of complaints and a firm's responses to them are often more important than the number of complaints.
BBB Business Profiles generally cover a three-year reporting period. BBB Business Profiles are subject to change at any time. If you choose to do business with this business, please let the business know that you contacted BBB for a BBB Business Profile.
As a matter of policy, BBB does not endorse any product, service or business.
Источник: https://www.bbb.org/us/wa/everett/profile/bank/opus-bank-1296-37005061
Jeffrey Zaks Starts New Media Banking Push for Opus Bank
Orange County-based Opus Bank has announced that it is opening a new media and entertainment banking unit to provide financing to an array of media and entertainment companies in television, music, digital media, broadcasting, sports and film.
Heading up the unit will be Jeffrey Zaks, a 12-year banking veteran, who previously worked at CIT Bank, serving as vice president of media and entertainment finance. Before that, Zaks had been at OneWest Bank, which was acquired by CIT in August of last year.
Michael Allison, co-president of Opus and president of the Commercial Bank, said he expected Zaks to help build a substantial presence for Opus in the entertainment field "as we further execute on our Commercial and Specialty Banking focused niche strategy and leverage our deep banking presence up and down the West Coast."
Zaks' title at Opus will be senior managing director, head of media and entertainment banking. According to the announcement, Zaks sourced, structured and underwrote approximately $1 billion of transactions for CIT's Media and Entertainment Finance Group. He has a total of seven years working within the media and entertainment industry, most recently with Disney ABC Television Group. He sought and negotiated new opportunities for the digital media group at ABC.
He previously worked at Summit Entertainment, Endemol USA and 2929 Productions after starting his career at the William Morris Agency. He holds a B.A. in business administration from UC Davis and an MBA, with honors, from Pepperdine University's Graziadio School of Business and Management.
Источник: https://variety.com/2016/biz/news/jeffrey-zaks-opus-bank-entertainment-1201742055/

: Opus bank
Homes for sale near chastain park atlanta ga
Us army 1st cavalry division patch
FINANCIAL PARTNERS CREDIT
youtube video
SOFI STOCK! OCC NOMINEE SAULE OMAROVA WANTS TO END ALL BANKING!? STUDENT LOANS + BANK CHARTER!