Robert F. Smith is the Founder, Chairman and CEO of investment firm Vista Equity Partners. Learn more on this episode of the Going Long. Last fall, Robert F. Smith, the billionaire founder of Vista Equity Partners, a private equity firm, paid $139 million to federal. Robert F. Smith is the founder, chairman and CEO of Vista Equity Partners, a private equity firm that invests in software.
: Robert f smith ceo of vista equity partners
Robert f smith ceo of vista equity partners
1ST COMMUNITY CREDIT UNION ONLINE BANKING
Hershey state bank north platte
You can watch a thematic video
Robert f smith ceo of vista equity partners -
Twitter
Student Freedom Initiative Partner Organizations
Find out more about Student Freedom Initiative partner organizations contributing to the programs helping student participants thrive in school and as they begin to pursue their professional interests.
Источник: https://studentfreedominitiative.org/leadership/robert-f-smith/
Smith Robert F.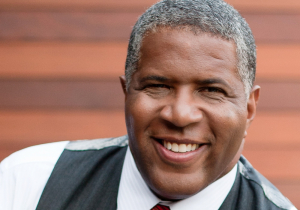 SpeakerAgenda
Founder, Chairman and CEO, Vista Equity Partners
Robert F. Smith is the Founder, Chairman, and CEO of Vista Equity Partners (Vista), founding director and President of the Fund II Foundation and celebrated philanthropist. Through Fund II Foundation, he supports programs like internX and the United Negro College Fund. In 2019, Smith made history during his commencement address to the graduating class of Morehouse College, committing to pay off the student loan debt, a gift that totaled over $34 million dollars. Smith's act sparked the inception and later creation of a non-profit that offers an income-contingent alternative to traditional loan options: the Student Freedom Initiative. The Student Freedom Initiative was launched in 2020 after receiving individual $50 million donations from Smith and Fund II Foundation.
Robert Frederick Smith was born in Denver, Colorado to two educators who instilled within Smith the value of education. When Smith was in high school, he worked diligently to obtain an internship at Bell Labs after realizing his love for technology. Although the coveted internship was meant for college students, he secured the position and later trained as a chemical engineer at Cornell University, earning his B.S. in chemical engineering. Following Smith's graduation from Cornell in 1985, he worked at the Goodyear Tire and Rubber Company, as well as Kraft General Foods, where he earned two US and two European patents. However, during his time working as an engineer, Smith became interested in finance. In 1994, Smith graduated with an MBA from Columbia University Business School. That same year he joined Goldman Sachs in tech investment banking. In 2000, Smith left Goldman Sachs and opened his own investment firm, Vista, focusing on private equity, permanent capital, credit and public equity investment strategies. Vista solely invests in enterprise software, data and technology-enabled companies. Its ultimate goal is to offer financial, technological, operational and cultural tools that will allow the partner companies to sustain growth. Vista has locations in Austin, Chicago, New York City, Oakland and San Francisco.
Smith is just as dedicated to his philanthropic efforts as his business endeavors. For example, In 2016, Smith gifted $20 million to the National Museum of African American History and Culture, the largest by an individual donor at the time. In 2017, Smith signed on to the Giving Pledge, committing to donate half his wealth throughout his lifetime. And, in 2018, he made the largest donation ever at the time in support of prostate cancer research aimed at helping African American men. Furthermore, Smith proudly supports organizations that offer educational and career opportunities for women and those of minority groups, including Girls Who Invest and National Society of Black Certified Public Accountants, as well as those that promote the arts, such as the Sphinx Organization, and those that provide access to the outdoors like Lincoln Hills Cares.
Throughout the years, Smith's business achievements and global philanthropic works have received recognition from numerous entities. He has received the UNCF's President's Award, the Carnegie Medal of Philanthropy, the Morehouse Candle Award in Business and Philanthropy, the Congressional Black Caucus Foundation Chair's Award, the Reginald F. Lewis Achievement Award, the Humanitarian of the Year Award from the Robert Toigo Foundation and the Ripple of Hope Award from the Robert F. Kennedy Human Rights, among others. Smith was listed on Forbes' 100 Greatest Living Business Minds, and in 2019, he was also inducted into the Texas Business Hall of Fame.
Smith is the Chairman of Carnegie Hall and the Chair of the Robert F. Kennedy Human Rights. Furthermore, he serves on the Board of Overseers of Columbia Business School as one of their distinguished alumni, is a Member of the Cornell Engineering College Council, is a Member of the Executive Committee of the Business Roundtable and is a trustee of the Boys and Girls Clubs of San Francisco. Smith is also a Founding Partner of Reform Alliance.
In 2019, Robert F. Smith was a guest speaker at the 16th Annual YES Meeting in 2019. Smith, along with David Rubenstein, hosted the panel "Happiness Now. New Approaches for a World in Crisis."
Instagram
Robert F. Smith is the Founder, Chairman and CEO, Vista Equity Partners. Vista is a private investment firm that focuses entirely on enterprise software companies and manages $75 billion in assets across private equity, permanent capital, credit and public vehicles.

Taken together, Vista's current portfolio companies are about 70 in number and house 70,000 employees, 700,000 customers across 175 countries, and 200 million global users. Its combined revenue would make the portfolio one of the largest enterprise software companies in the world.

Our conversation covers Robert's background, the special characteristics of enterprise software, screening potential targets, adding value through industry expertise, assessing management teams, employing operational and financial leverage, and exiting investments. We then turn to managing Vista and the competitive landscape, and close with reflections on Robert's past mistakes and impact through philanthropy.
Learn More
Subscribe: Apple Austin Trail of Lights, Robert F. Smith and Vista Equity Partners: Spreading the Holiday Spirit
Austin Trail of Lights has been gracing the Austin, TX, area since its conception in 1965. Bringing in over 400,000 people annually, the holiday-themed attraction is the largest community event of the season and the second largest of the year. Over two million lights and sixty displays are used every year to usher in the holiday spirit, in combination with food trucks and musical acts. In order to make the event possible, the Trail of Lights Foundation, which runs the event, accepts many private donations and the help of sponsors. Austin-based investment firm Vista Equity Partners, and their Founder, Chairman and CEO Robert F. Smith, have teamed up with Austin Trail of Lights to sponsor programs and displays of the event, including the STARS at the Trail Program, Santa's Workshop and Candy Land.
STARS at the Trail Program and Santa's Workshop by Vista equity partners
Since not all residents of the Austin, TX, area are fortunate enough to be able to attend this light extravaganza under normal circumstances, the Trail of Lights Foundation, joined by Vista Equity Partners, other sponsors, and individual donors, created STARS at the Trail Program. Since its founding in 2013, the STARS at the Trail Program, with Vista's sponsorship, has been able to help dozens of nonprofit organizations, and tens of thousands of individuals, who would otherwise not be able to experience the trail. While the program was initially limited, in 2016, the STARS at the Trail was expanded to three nights and now allows more than 20 nonprofit organizations to participate each year. According to Leah Davies, Trail of Lights Foundation member and former president, "We identify that as an event by and for Austin, [we] need to do a very good consistent job of making [Trail of Lights] accessible for all Austinites. We thought the best way to do that would be to feature and highlight and give special access to those nonprofit groups."
Over the years, numerous nonprofit organizations dear to both Vista and the Trail of Lights Foundation have been sponsored, including, but not limited to, African American Youth Harvest Foundation, Big Brothers Big Sisters of Central Texas, Communities in Schools of Central Texas, Down Syndrome Association of Central Texas (DSACT) and GirlForward. And, that generosity has not gone unnoticed by the community and organizations served. A member of DSACT went on the record by stating, "It was the VIP attention, from the transportation to the cookies and crafts, that [made] all the difference. Many of our members deal with sensory sensitivities so having the trail be a little less crowded and avoiding lines means everything to them and makes the whole experience that much more enjoyable. For a lot of our families, without Stars at the Trail, they would be hesitant to even go to Trail of Lights."
A member of Communities in School of Central Texas also went on to say, "For those children and families who wouldn't otherwise be able to attend, a special night hosted by Trail of Lights for them is a dream come true. We love to see the awestruck reactions as children ride the Ferris wheel and overlook their city. It is priceless and most certainly a highlight."
While Vista's partnership with Austin Trail of Lights has been mostly in conjunction with the STARS at the Trails Program, the pair have also teamed up on other projects to bring new and exciting festivities to the event. In 2014, Vista helped sponsor an interactive Santa's Workshop in honor of the event's 50th anniversary. The Vista-sponsored workshop is still a part of the Austin Trail of Lights today, delighting children and adults alike every holiday season. While a variety of activities are available at the workshop, the highlight for many families is creating holiday videos to share.
A "Resurrected" Trail of Lights and Candy Land With Robert F. Smith
Aside from his continued sponsorship of the Austin Trail of Lights through Vista, Smith and his family have been sponsoring the Austin Trail of Lights for years in other ways. In fact, he is considered one of the new-age founders, as his family "resurrected" Austin's Trail of Lights in 2012. "It's a much bigger thing with him. His philanthropy is very diverse and it's very inclusive. The financial aspect of it is the symptom of the overall good that he tries to live by," James Russell, Executive Director of Austin's Trail of Lights Foundation, said of Smith.
Of all of the components of the Austin Trail of Lights, the Smith Family has been most involved with the Candy Land display. In 2012, Smith challenged the Austin Trail of Lights to create the ultimate candy destination for families throughout the area, and ever since, the display has been supported by the Robert F. Smith Family Foundation. Candy Land features live candy demonstrations from local candy makers, an interactive candy machine, and candy samples distributed by Santa's elves. The goal is to have every child leave with a piece of candy and a touch of holiday spirit. In 2019 alone, 905 pounds of candy was given back to the community.
About Vista Equity Partners and Robert F. Smith
Founded in 2000 by Smith, recognized entrepreneur and philanthropist, Vista Equity Partners is a leading investment firm that invests in organizations specialized in enterprise software, data and technology. The firm is based in Austin, TX, with locations throughout the country, including New York, NY, Chicago, IL, Oakland, CA, and San Francisco, CA. Vista is dedicated to operational excellence making sure that every company in their portfolio, and those that they partner with, receive the highest quality services. To ensure just that, Vista's team works closely with the leadership team at all of the companies that they serve to create a plan optimized to provide maximum growth and profitability in all sectors. The ultimate goal is to engineer real-world, customized solutions for each individual company that will help them solve their unique problems.
As indicated by their involvement with Austin Trail of Lights, Vista and Smith are equally dedicated to giving back to the communities in regions where they operate as they are to aiding companies in their portfolios. Currently, Vista supports several organizations. This includes the Akshaya Patra Foundation, Girls Who Invest, and Denver Public Schools. As for Smith, he is involved in numerous philanthropic efforts, including signing the Giving Pledge, committing to investing half of his lifetime net worth to charitable causes.
Learn more about Vista Equity Partners and the outreach programs that they support throughout the world.
Источник: https://austintrailoflights.org/stars-program/vista-equity-partners
AUSTIN, Texas--(BUSINESS WIRE)--Nov 10, 2019--
Robert F. Smith, Founder, Chairman and CEO of Vista Equity Partners, released the following statement on the tragic passing of Bernard Tyson:
" Bernard Tyson was a trailblazer, a visionary, and a very dear friend. The son of a minister and a homemaker, Bernard never forgot where he came from and always stayed true to his values. His extraordinary life story shows us all what is possible in America. As an African-American CEO of one of America's most important companies, Bernard was constantly in the public eye. He embraced his opportunity to be a change maker, and he leaves behind a staggering legacy of accomplishments in his too-short life. I'm heartbroken to lose a brother and dear friend, a statesman and gentleman, and my heart goes out to Denise, their beautiful family, his employees, and all those whose lives he touched."
View source version on businesswire.com:https://www.businesswire.com/news/home/20191110005051/en/
CONTACT: Alan Fleischmann
KEYWORD: TEXAS UNITED STATES NORTH AMERICA
INDUSTRY KEYWORD: HEALTH GENERAL HEALTH
SOURCE: Robert F. Smith, Founder, Chairman and CEO of Vista Equity Partners
Copyright Business Wire 2019.
PUB: 11/10/2019 10:37 PM/DISC: 11/10/2019 10:37 PM
http://www.businesswire.com/news/home/20191110005051/en
Источник: https://apnews.com/2a25e6ba27e648f6bad3c4d393374fa5
0 Replies to "Robert f smith ceo of vista equity partners"
Leave a Reply